Somerset is a town in South-East Queensland and is a popular spot for camping, fishing and water sports.
Where is it?
Somerset Dam is located 115kms north-west from Brisbane. Nestled in by beautiful surrounding mountains, it is a picturesque spot to stop and relax for a while.
What Can You Do There?
Basically all water sports are offered at Somerset Dam. Whether it is water-skiing, wake-boarding, tubing, jet skiing, canoeing, sailing, fishing or SUP – you will enjoy the Dam!
There are 2 public access points at Somerset Dam, being Kirkleigh and The Spit. Both have multi-lane concrete boat ramps making access to the dam straight-forward. You can also hire boats & kayaks from Kirkleigh, Somerset Dam.
Swimming is permitted in the designated areas.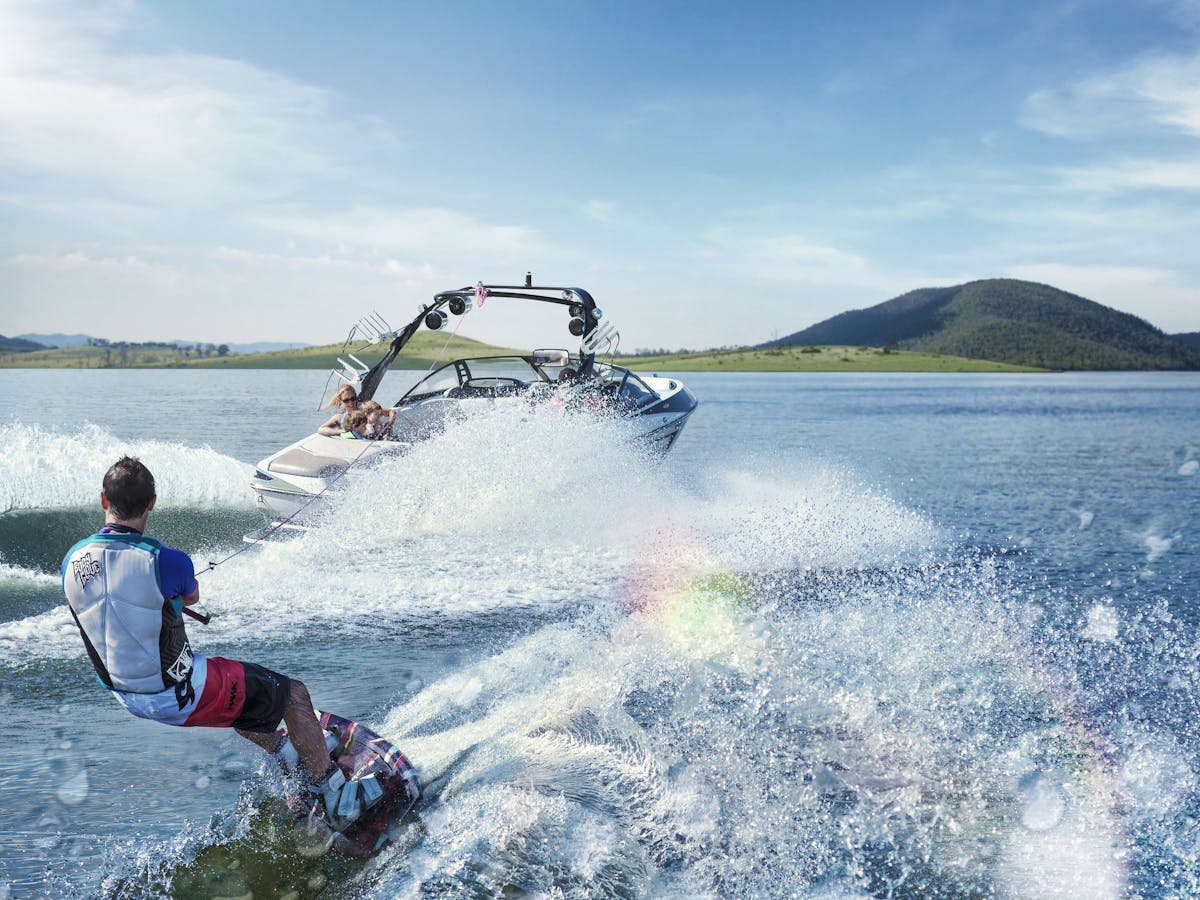 Accommodation
There are quite a few accommodation options available in and around Somerset Dam, including nearby towns of Kilcoy, Esk and Woodford.
We decided to take our camper trailer on this excursion and stayed at the fabulous NRMA Lake Somerset Holiday Park Kirkleigh. They offer a variety of accommodation including lakeview villas, safari tents, powered and un-powered van & tent sites.  The facilities were great and included clean amenities, camp kitchen, barbecue areas, children's playground, mini golf, free wifi, kiosk and more.
Camp fires are permitted in braziers in the camp ground. Please note: no pets allowed.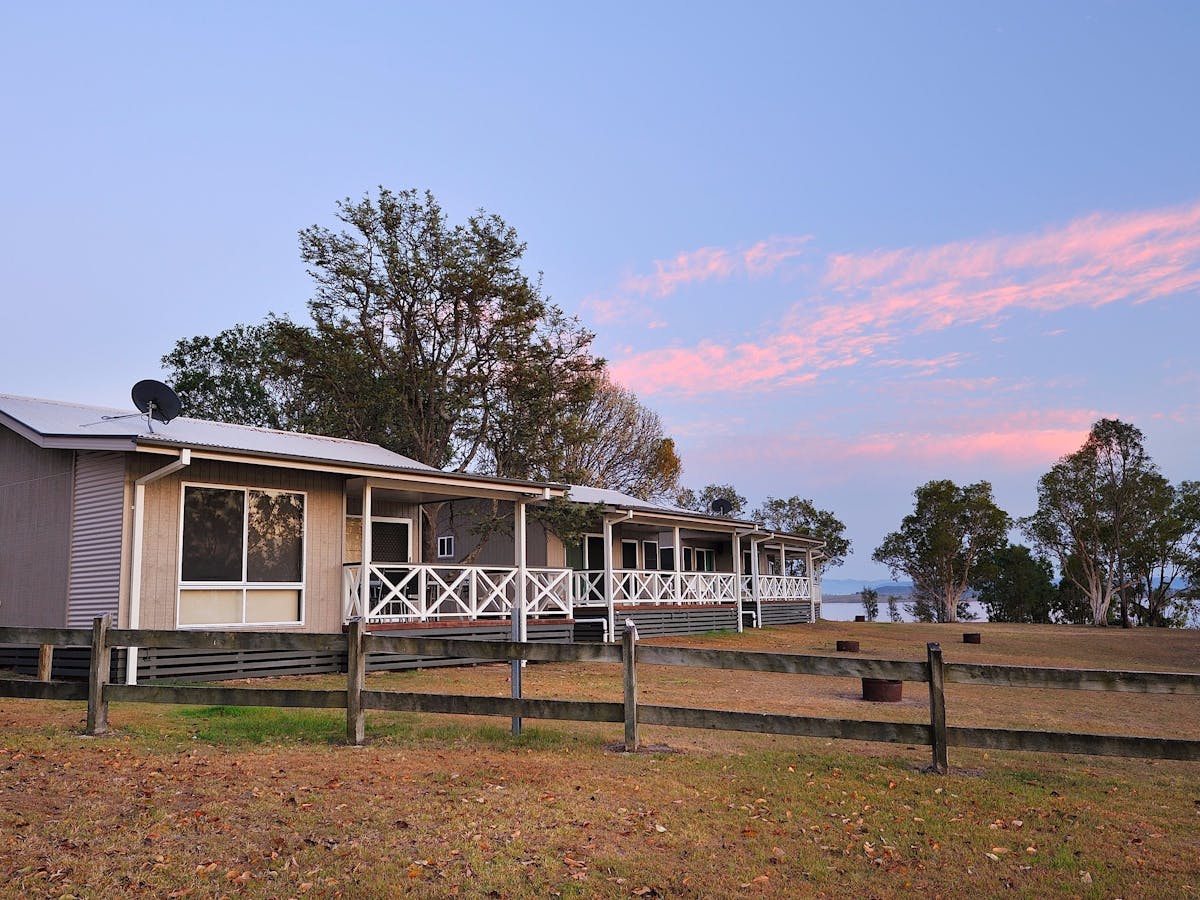 Fishing
Somerset Dam offers the best BASS Fishing in Australia!!  In fact, the area is ranked in the top five fishing spots in the State. Fish species found in the dam include Australian bass, golden perch, silver perch, bony bream, eel-tailed catfish, spangled perch, Mary River cod, snub nosed gar, Queensland lungfish and saratoga. A permit is required to fish in the dam.
With a spot offering so much, so close to Brisbane, there is no excuse to not enjoy a day trip or relaxed weekend and check it out!
Enjoy!